Nice, right? Planet Elm and its RSS feed is up and running - just grab it, and the best Elm related posts would appear in your favorite RSS reader.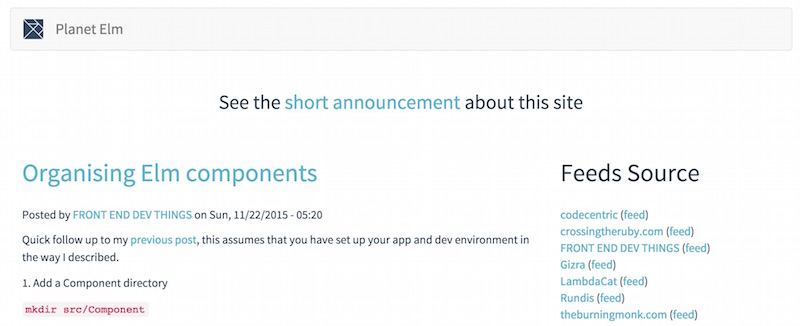 I felt the need for such a site the day I started with Elm. Getting the Gizra devs to build it was the next logical thing.
Having this main site as a central place for aggregating all the interesting content about Elm is yet another step in getting Elm into the mainstream.
If you maintain your own blog, go ahead, and submit your RSS feeds.