United Nations Sustainable Development Group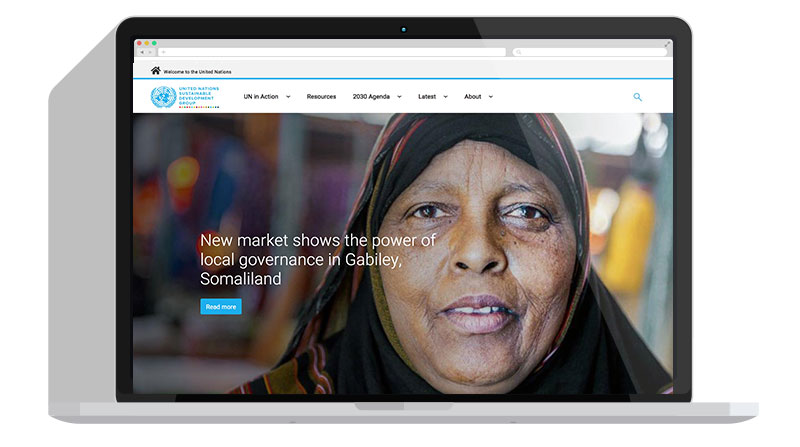 The UN Sustainable Development Group (UNSDG) is the organizing body of 40 agencies, funds, and programs working on development at the regional and global levels, as well as locally in over 140 countries around the world. The Group's public-facing website serves the purpose of promoting their work and providing transparency into the UN's development work around the world and efforts toward their 2030 agenda.
The new site, built on Drupal 8, presents information from data points and documents drawn from a variety of UN APIs. The layout makes extensive use of Drupal's Layout API and custom block library, and the custom visualizations are done in Elm. Gizra handled the full site build, working closely with the UN stakeholders and an external design agency, and rapidly developing the site on a 12-week timetable.